Addiction Treatment Calgary
Private Rehab Centers
If you are looking for private rehab centers in Calgary but can't seem to get anywhere, we can help. By calling our toll-free number, you will connect to a referral counsellor with many years of experience in the field. They can guide you to the appropriate addiction services that better suit your situation. When a person you care about has a problem with substance abuse, what should you do? Addiction generates a lot of turmoil and anxiety and makes it hard to think clearly. Most people don't know where to start. We can help.
Addiction Treatment Calgary – Community & Private
No public access addiction services offer withdrawal management or medical detox in Calgary. Hospitals have a few beds assigned to this task, but they do not do the full recovery process. Someone wanting a community residential facility will have to detox first and stay clean until a bed frees up in a treatment center.
The private sector has a short admission process. Most offer withdrawal management. Some provide medical detox as part of their treatment program. We specialize in finding affordable treatment centers for Calgary residents who want an alternative. Our referral counsellors do not represent or work for any particular recovery centre but know what is available in Canada. Would you like to talk about your options? Call our toll-free number or request a callback.
If your loved one is addicted to street drugs, prescription meds, or other substances, you most likely came across limited resources. Resources for immediate admission to a Calgary addiction treatment center are rare. But it doesn't mean that all is lost. With perseverance and determination, a person can enter a public access treatment program. A medical professional's referral note can sometimes quicken the admission process. You have to call and ask questions. Also, not all areas in the province have long waitlists.
Choosing a private drug rehab center is always an avenue for Calgary. Private does not automatically mean expensive. Some centers will have payment plans. Others will help and accommodate people financially when possible. One of our referral counsellors can work with you to find a center best suited to your needs and situation. The call is free.
Calgary Rehab Centers – Private Services
Private rehab facilities have good programs. Some centers offer a wide variety of treatment options. As mentioned above, quick and no-hassle admission process. That translates to no appointments or waiting lists. It is worth looking into affordable drug rehab centers are serving Calgary.
Our years of experience in drug rehabilitation and dealing with addictions of all kinds gives us an advantage on the subject. We are independent agents and do not represent any centre. There is no bias when you talk to us. We can help you determine what addiction recovery program is best for your situation and budget in Calgary.
Addiction Treatment Calgary
 

– Program &

 

Referral Help

Our referral counsellor will help you find the best possible treatment center in or around Calgary or anywhere else in Canada which suits your needs and situation. Over the years, our knowledge of the different private centers available around the country has grown. One of the positive things is that they will admit your loved one immediately. Help on the road to sobriety is available. Many private centers are affordable and very competent, so you can stop searching for a drug rehab in Calgary and call today.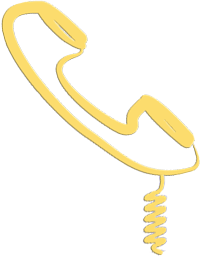 1 888-488-8434
Toll-free Number
Finding Help and Support
For a support meeting near you for someone else's drinking, go to the Al-Anon Calgary website.