Help to Find Private Treatment Centers
Despite Edson Alberta, even though it is a smaller town, it does not mean that it is free from illicit drug trafficking. Because of this, often relatives find themselves with the problem of a loved one's addiction with no immediate solution for help and recovery. At Addiction Referral & Consultation Services, we have solutions with private drug rehabs. You can call  for a free consultation and referral to affordable treatment centers. The local Edson drug rehab may not be able to admit your loved one quickly when help is necessary.
Addiction Referral & Consultation Services
Our counsellors have worked in the field of drug and alcohol addiction for many years. We have helped countless families find resources to assist their son, daughter, or spouse find affordable private rehabs in Alberta. As you know, there are also public-access programs, and many have been helped through these services. But if you need personalized attention and quick admission, then it is our opinion you should look into the private sector.
Edson Drug Rehab & Addiction
We recognize the difficulties that Edson residents are experiencing with a loved one struggling through their addiction. The worries, anxieties, lies, betrayals that come with substance abuse seem sometimes endless. You deserve some hope, some peace of mind. We offer answers to help those you care so much about; even if that person can't see the problem. We understand the turmoil drug addiction can bring forth. Dealing with someone's dependency on drugs and alcohol requires some understanding. Let us help you know some truth about mind-altering substances.
Our Commitment to You for Recovery
You will be doing something effective now by contacting one of our addiction referral counsellors. Many family members see one of their members suffering from their abuse and don't know what to do. Here at Addiction Referral & Consultation, we ensure you know what and why things are how they are with your loved one. Our commitment to you is ensuring you have the needed help. Options towards a proper drug rehab center in Canada, one that is suited to your relative's needs and existing situation, is our aim.
Edson Drug Rehab Center Need
Your family member or friend, who is caught in addiction to illicit drugs, medication abuse, or alcohol misuse, is doing so for a reason. An unsolvable life situation or feeling inadequate is often at its origins. Acting now to get help is the only real option that you have. Waiting for them to stop or quit is not likely to happen. Most often, the abuse only worsens, and it makes life that much more troublesome. Call today and get the process started and save someone's life.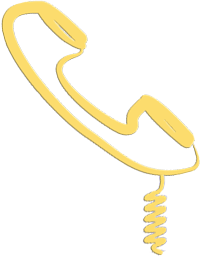 1 888-488-8434
Toll-free Number
Or Contact us through
our form here.
For public-access rehabs consult the Alberta Government's website.
For support for someone else's drinking or drug use visit these links: