Private Addiction Treatment Centers
If you are looking for an affordable private treatment center in Fort McMurray? We can help. We are not a drug rehab center, but we have helped families across Canada find the needed help. Call and speak with an experienced referral counsellor.
You can search for some time to find a Fort McMurray drug rehab center with quick admission. Unfortunately, most public access treatment centers have waiting lists. We have been in the business of helping people since 2001, and we specialize in private facilities.
Public Drug Rehabs in Fort McMurray
It's not a simple thing to find a reputable rehabilitation center with a good program. Most often, reaching for help within the Canadian healthcare system can be a long and challenging process. Many times there is more than one interview to see if the person qualifies, then there are assessments. Once done, you will need to wait for a bed to become available, and most local treatment centers will require you to come in already detoxed.
Fort McMurray Drug Rehab Help
If you feel that the process is too long, we can help. With many years of experience working in the field of drug rehabilitation, we have come across dozens of private centers that have immediate admission. There are some excellent private treatment facilities in Alberta where addiction is addressed with medical supervision and caring staff in affordable price ranges.
Environment & Drug Addiction Treatments
Most addicted people have contact in and around their city or town. It can even go so far as to know people throughout the province. So in some cases, the person should be treated outside the area for obvious reasons. We like to suggest out-of-province treatment for specific situations as this is what is best. A complete change of environment is, in itself, a form of therapy and brings about a sense of safety and clarity for the person.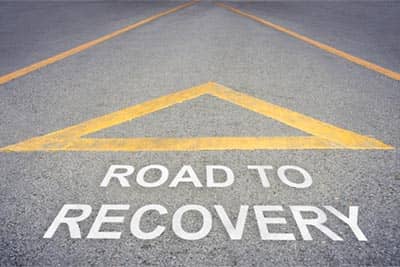 Deciding on help for such a situation requires professional counsellors that know what's going on. Addicts of illicit or prescription meds are experiencing life in a different way than the rest of us. Talking to someone who knows the field can be beneficial. Addicts are addicts because they cannot stop the habit and believe that stopping will be excruciatingly painful. In some cases, this is true.
This is why speaking with a professional referral addiction counsellor can help you make a well-informed decision. Fort McMurray is struggling with drug addicts of all types of drugs, and from all walks of life, they need real help. Not some sales pitch, our experienced counsellors care about you and what is best for your situation and refer you to rehabs across Canada.
Fort McMurray Drug Rehab Referral Help
Don't wait until your addiction has hit its worst for you. Getting arrested for DUI, drug possession, or trafficking is a life changer. Taking that one last hit could be the one that sends you to the ER for an overdose. Getting a urine test at work could cause the loss of your job and the family life you worked so hard to have.
The time to get help is when you know you can't go a day or two without it and it's best to call before that time ever happens. If you or someone close is suffering from addiction and looking for a Fort McMurray drug rehab, we can help.
If you decide for public access facilities, you should consult our provincial help page for their coordinates.