Addiction Treatment Centres in BC
Private Drug Rehab BC
Our referral addiction counsellors can help you find affordable drug addiction treatment centres in BC or anywhere else. When faced with a family member needing a drug or alcohol rehab, families will call their local addiction services only to hear there is a waiting list. Unfortunately, in most major cities in the country, the demand outweighs availability. But there is still hope. With some perseverance and determination, a person can still attend a public access drug treatment centre.
Public Access Admission
Calling different drug or alcohol treatments in BC to get information and wait length is at the forefront. Also, knowing what approach the treatment facility uses is important. Not all centres use the same methods, so choosing a program that suits the person is essential. We are not all the same, and a treatment program should consider a person's beliefs and lifestyle.
Also, a doctor's referral note can make admission faster. A family should also consider private rehab centres in BC or elsewhere as an alternative. Call us if you need help. Talking with one of our referral counsellors can shed some light on the procedure and the different centres around BC. they are there to answer your questions.
Drug Rehab BC – Treatment Choices
When searching out a drug addiction treatment in BC, you will find that only two options exist. There are community rehab centres in BC, and there are private ones. In most cases, both will deliver the same program outline. Most will have the 12-step model with a group or individual therapy. Many of the private sector centres will have alternative treatments. There are many types of programs.
Differences in Addiction Treatment Centres
Most drug alcohol rehab BC will have a lengthy screening process and, in most cases, a 4 to 8-week waiting list or more. The private addiction treatments in BC will get you started within a couple of days. A paid treatment centre is structured as a service-oriented facility to care for its paying customers.
The community BC drug addiction treatments are not free; they have some small fees. They have fewer employees to take care of patients. However, both options have dedicated staff who want to help. The difference is that one has more resources for their customer.
Drug & Alcohol Rehab BC – Addiction
No one wants to be an addict; the majority were not born with substance abuse, and they were not hoping to become one growing up. This statement may sound sarcastic, but it is nonetheless something to keep in mind when you have an addict in your midst.
An addiction always starts with an unwanted issue or an unwanted feeling. And the person does not know how to deal with it. Usually, the event was unfavourable, and the person could not efficiently deal with it. It became an unwanted physical or emotional condition with no solution.
Sooner or later, a person discovers that the substance, no matter which one it is, will temporarily mask this condition, at least until it wears off. Once the person comes down, more is needed. Soon a new problem exists; addiction and the need for a drug & alcohol rehab in BC.
British Columbia Drug Problem
Statistics indicate that if every person with a substance abuse problem were to check into a local drug addiction treatment BC, there would not be enough centres to service them all. But this is not news to most British Columbians. The province is often front page because of its drug problem. On April 14, 2016, the government declared a public health emergency under the Public Health Act because of the rise in opioid-related deaths.
After alcohol, marijuana is the most used substance in British Columbia. Approximately 40,000 British Columbians are addicted or dependent on a mind-altering substance. It is a known fact that British Columbia's drug addiction problem is serious and grows from year to year. Living with substance abuse is complicated. It's difficult on the addict and family members, co-workers, friends, and society.
Drug Rehab BC Help
If you or someone you know has a dependency issue, contact our referral counsellor today. They can help demystify the situation you are living in and get that person you care about into a treatment centre in Canada. Our referral counsellors have many years of experience with substance abuse and are knowledgeable about the drug addiction treatment centres in BC.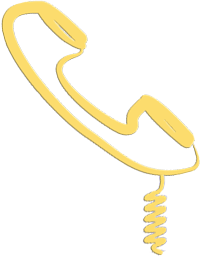 1 888-488-8434
Toll-free Number