Private Treatment Programs in BC
When seeking help from a private Fort St. John drug rehab center for a family member struggling with substance abuse call our toll-free number. This will put you in contact with a referral addiction counselor who knows good affordable private treatment centers servicing Fort St. John. He or she understands the subject of substance misuse and addiction. Having worked in the field of rehabilitation for over fifteen years with addicts and families from all walks of life, they can help you.
Referral Counselors Residential Treatment for Fort St. John
A referral counselor is a person with many years of experience working in the field of substance abuse. He or she has worked directly with addicts from a wide variety of backgrounds. We can assist you whether you live in Fort St. John or elsewhere in BC. Part of our consultation service includes a general assessment and substance abuse evaluation. You can find assistance in BC; our qualified referral counselor will help you find a private facility. Residential treatment is the best option for families who want to help a relative with substance issues. Success in recovery depends on the type of treatment and the environment. The ability of the addiction counselor to find and help the person deal with the underlying issues is also essential.
How a referral counselor can help
When you call us, you will learn how a referral counselor can help your loved one and family overcome the problems surrounding addiction. You no longer need to feel hopeless, worried, or alone in Fort St John. Some solutions can be put into motion right away.
There exist a variety of treatment approaches to deal with substance abuse. Some private centers will offer detox and rehab; others will only provide rehab. Some facilities propose chemical replacement drugs while some will approach addiction in a natural and holistic manner.
Knowing the right rehab center is part of what we do for you. If you live in or around Fort St. John, we can help locate a competent private drug rehab servicing your area. The substance abuse recovery center must have the resources to not only deal with the substance of choice but to discover and address any underlying personal condition.
Help for Fort St. John Drug Rehab Centers
Unfortunately, many families in Fort St. John, BC, tend to wait too long to seek guidance and support. This opens the door to more drug use, the risk of arrest, and overdoses. It is a fact that when a person decides it is time to change but then doesn't follow through, their life tends to spiral out of control. In any case, the thing to do is call an experienced referral addiction counselor and get support.
We know of reputable and affordable residential treatment programs and can help across Canada. Hope and guidance to an excellent and affordable private addiction treatment program is a call away.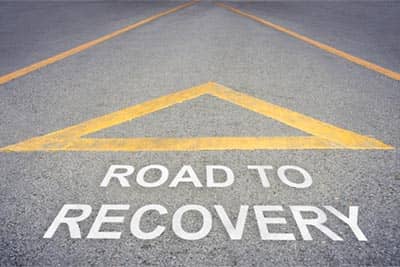 For help with public-access Fort St. John drug rehab centers visit the link below.