Crystal Meth Rehabs Vancouver
Help Locating Crystal Meth Rehabs in Vancouver
We help people locate good and effective meth rehab centers in Vancouver or elsewhere.
When you contact Addiction Referral & Consultation Services, your responding counselors will work with you. The referral counselor will start with a general assessment to determine the severity of the abuse and issues to address in the person's life. Your referral counselors will then be able to propose options for help.
Options can be affordable private detox and rehabs that serve Vancouver residents. We can provide any needed information for the public treatment centers in and around Vancouver. The main concern is knowing which facility is best suited to the person. The abuse of this drug is a serious problem requiring good professional care, compassion, and understanding of the drug and its effects.
It is also known as 222, chalk, crank, crystal, dirt, glass, etc.
Help Finding Meth Rehabs Vancouver
What Occurs When You Call Us
After the initial assessment, your referral counselor will suggest facilities in or around Vancouver. We also extend our help across Canada.
Once you agree on a center, your referral agent will put you in contact with the center. You will then have a direct line to ask them any remaining questions you may have. If, for any reason, that specific center doesn't work out, another one can be found and contacted. Your counselor will lend support all the way to admission.
The biggest issue in withdrawing from the drug is insomnia or disturbed periods of sleep. The other effects are anxiety and restlessness, to mention a few. You will want a facility that has experienced professional detox and rehab counselors that know the consequences of crank.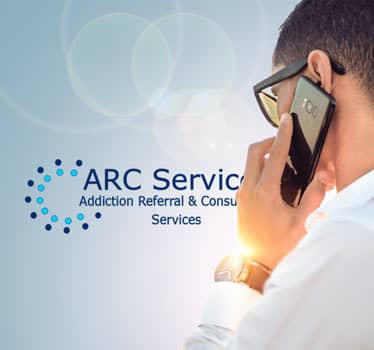 The Effects of Crystal Meth
Intervention for Rehab in Vancouver
As you know, any substance abuse will disrupt family and social life. Though this drug, in particular, has this about it – the person spirals downward rapidly. This drug is a chemical mix with very harmful side effects. It is very addictive, meaning the person wants more within the first few uses.
People using crystal will often developpe physical degradation within weeks. Sores will appear, especially around the mouth, gums, and teeth. It affects the person's skin, and there is weight loss, etc. All these factors and others are problematic. Family members and friends must intervene before any unreversible damage occurs.
Meth Rehabs in Vancouver or Elsewhere
Some stimuli (triggers) in the area can be detrimental to recovery. Your counselors may advise going out of Vancouver to a neighboring province.
No matter where you decide to do the detox and rehab treatment, the cost of private centers will vary. Often based on some of these criteria:
the luxury of the center and its amenities,
time signed up for,
medical detox or not,
single or shared accommodations.
Basic programs will be for 30 days. Additional treatment time can be 45, 60, or 90 days. It is noteworthy to mention that the cost is not a fixed rate in some cases. Ask your referral counselor for further clarification.    
Crystal Meth Problem Vancouver BC
The drug is not new to Vancouver. It has become increasingly mentioned in drug busts throughout the province lately. This recent story about smuggling the drug into an Abbotsford prison* has people talking. It is also possible that crank is being cut or mixed with other drugs.
Officials are proposing a variety of solutions to the problem. Meanwhile, you have the means and ability to do something to help. As a referral agency, our task is to connect you to the right private rehab in Vancouver or elsewhere. It's what we do. Call now and speak with a referral counselor for help in BC.
"You are very good at what you do. I'm so thankful that you were on the other end of the phone when I called."
"He was so very patient with me and would faithfully reach out to me if things grew too overwhelming."
I sent many emails and phoned many places to set this up but you were the only one to respond. Words could never explain my thanks for your help.