Private Treatment Programs
Do you have a loved one that needs help with substance abuse? Addiction Referral & Consultation Services is available to help find affordable private treatment programs, which is our specialty. 
Call and speak with a certified drug and alcohol specialist today. He or she will assist you in the steps to take to get where you want to go. So, if you are looking for a Stratford drug rehab center in the private sector, give us a call.
Stratford Drug Rehab Center 
Needed Help
Stratford PEI faces drug trafficking like any other city. You do not need to look far to see that drug addiction is not an isolated condition. In this country, people struggling with addiction to street drugs, alcohol, opiates, and prescription medication need help. What is needed is help for families and abusers to find the right detox and treatment center in Canada that fit their needs.
Walk-in / Call-in Clinics in Stratford
The one thing easily found in PEI is the local addiction centers for families seeking assistance and guidance. However, there is little actual hands-on help or residential treatment programs in the province. The closest service to Stratford is in Charlottetown, where a provincial addiction treatment facility is located. Otherwise, Addictions Services are offered in community health facilities across the province. You might discover there is a waitlist for support in Stratford and other towns.
Stratford Drug Rehab & Private Services
This is not the case with most private treatment centers across Canada. There are a good number of residential treatment centers in neighboring provinces that are affordable. With this kind of program, you get a better ratio of counselor/resident, therefore making this service more personalized.
Also, there are many different activities with which a person can adapt to life without drugs easier. It is an option that you should look into; it could be the right solution for your family in Stratford. Our referral addiction counselors will assist you in confidentiality and friendliness.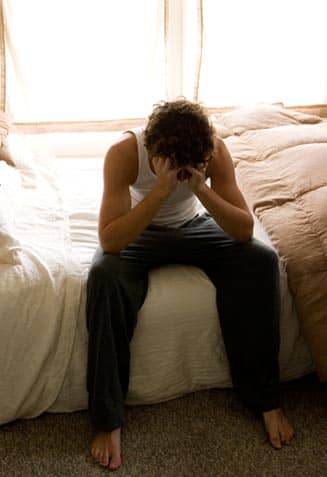 Finding the Right Treatment Center
It's one thing to know you need help with addiction and quite another to find the appropriate support. Our counselors have been in the field of rehabilitation for nearly twenty years, helping families and addicts find hope. We specialize in matching the center to the person's needs. One can address the addiction with the guidance of good addiction counselors to deal with the underlying issues.
Every person using mind-altering substances do so to find relief from some painful or unwanted life issue.
A good program will have counselors that zero in the personal situation of each individual. The right addiction treatment will not only deal with the substance abuse but address the weakness in the person and bring change. These actions will result in sobriety and a productive lifestyle.
Stratford Drug Rehab & Help for Referral
We are there to guide and help you in Stratford, so we can decide on what to do to help your loved one. Our counselor will do a general assessment and substance abuse evaluation to propose options for treatment. Often it requires leaving the province, but a new environment is, in itself, therapeutic and sometimes highly recommended. In new surroundings, there are fewer stimulant factors causing issues during recovery. So, to make the right choice, start by calling our referral counselors for courteous and proper attention to a life-threatening situation.