Referral Services to Cocaine Treatment Ottawa
What is a referral service, and how is this helpful? Your responding counsellor will work with you personally to locate the best option for cocaine abuse. Our knowledge of private cocaine treatment centers permits servicing Ottawa residents. We specialize in referring those seeking help with addiction to private drug rehab centres or public if wanted. There are few services like ARC Services on the market today.
You likely worry about your son, daughter, or spouse's cocaine abuse. You can be assured we provide answers, and you can find help in Ontario. They can guide you to solutions that bring hope and peace of mind.
Calling Us for Help in Ottawa
When you call for cocaine treatment in Ottawa, our referral counsellor will ask questions. They will assess the person's life situation and drug of choice. From there, they can suggest the service best suited for that individual. They will arrange contact with the agreed-upon facility. At this point, the center can answer your questions about the facility, the arrangement, or the admission.
But we also keep in contact with you; you are welcome to call with questions. We will be there until you find the right service. If the chosen centre doesn't work, we can suggest and contact another one.
Cocaine Rehab for Ottawa
Our Service is Different
First, we are neither a treatment center nor offer detox or rehab. We consult and refer. Your responding referral counsellor has over twenty years of experience. Our database of private cocaine treatment facilities for Ottawa and Ontario allows us to offer choice and variety. Your referral counsellors will be caring, compassionate, and understanding of the issues.
The biggest asset is that we are independent of any private facility in Canada. Therefore, you get unbiased opinions.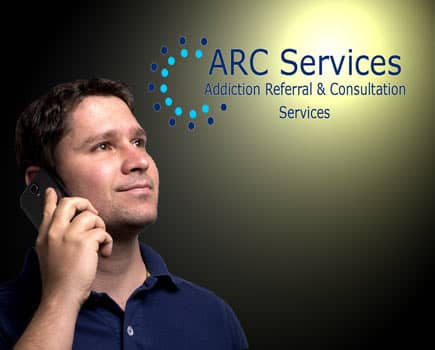 "You are very good at what you do. I'm so thankful that you were on the other end of the phone when I called.  Take care!"
Cocaine's Effects and Circumstances
With cocaine abuse, a few problems can come up when seeking treatment.
Cocaine is a water-soluble substance and flushes rather rapidly from the system. This tends to make the abuser believe all is okay and that they do not need treatment.
There are also psychological effects. As a stimulant, this drug elevates the individual's energy levels and mental alertness. This state can last for several days to a lesser degree. Then, they crash in tone and attitude and experience depression.
Physically, cocaine does its damage. The main one is septum perforation, a condition from extended cocaine abuse causing the perforation or collapse of the nasal passage. Despite this, the reward system caused to the brain makes the person continue and not seek help.  
You can read more on cocaine here. 
Cocaine Treatment Ottawa
and Refusal of Help
Even when it seems that the person is refusing help, it is only a means to push you away. Underneath the craving for more drugs is the deep desire to stop. There are ways to bring the person up to accept change and help. Your responding counsellor can help guide you through the process.
Down deep, your relative is fully aware of the damage caused by their cocaine abuse. The denial is simply the fear of letting go; the drug became their destructive best friend. Your referral counsellor will help you bring about a willingness on the part of the addicted to accept the change.  
Private Cocaine Treatment for Ottawa
More Economical
I say it's more economical in the long run because there is no waitlist. When the addicted person waits for treatment, they still use, spend money, maybe get arrested, pay for bail, get a lawyer, and more. In the private sector, admission is faster and has a higher recovery percentage, so the person is back producing income sooner.
The majority of private drug rehabs are not five-star luxury spas. Many are in the budget range of the average family. Often the facility will offer third-party financing for detox and rehab treatment. Some will accept insurance coverage. Call us and see what we can do together. We give our service across Canada.