Cocaine Treatment Sudbury Help
Help Finding Affordable Cocaine Treatments 
Addiction Referral & Consultation Service is not a cocaine detox or rehab center. We are, however, able to help you locate one. Responding to your call will be your referral counselor with extensive experience in substance abuse. They will offer their help and guidance to the most appropriate private service for the person. They can also coach you in getting the person to want help. Unfortunately, cocaine treatments in Sudbury are in demand more than ever.
Knowing the options for the person you want to help is probably the most important factor on your mind. In choosing the right program, you're increasing the chances of sobriety. Your referral counselor can help achieve this for you and your relatives.
Referral Counselor and Sudbury Cocaine Treatment
When you Call for Help
When you call from Sudbury, your referral counselor will ask you questions to assess the person's life situation and substance abuse. Once this is done, they will suggest the best service for that individual and arrange contact with the facility. From this point, the center can answer any remaining questions you may have about the facility, the arrangement, or the admission. And we'll keep in contact with you until the person is in treatment.
Your referral counselor is fully qualified to help you in Sudbury. They have worked in substance abuse for more than twenty years with hands-on experience. Their purpose is to help you get to a suitable treatment center and consult and guide you with good information. Knowing which drug rehab is suited to your situation is what our professional addictions referral counselors do.
Many affordable private rehabs can fit your budget. What you want is the best while staying within your means. It is the primary reason we offer our help in Ontario.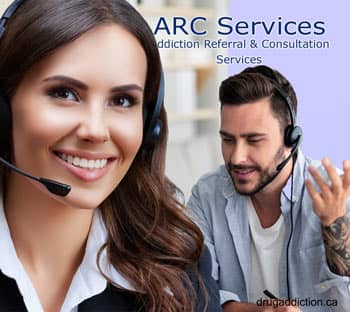 Suspecting a Cocaine Addiction?
What to Look for in Sudbury
The most common indicators of cocaine use are:
Constant sniffling. Because of the anesthetic effect on the nostrils.
Dry mouth
The person often disappears for short periods (usually to sniff a line)
Always in need of money or money problems (cocaine use is costly)
Avoidance of family and friends.
Long-Term Use
Nasal cartilage destruction can occur in long-term usage, causing the loss of the septum bridge. Increased heart rate can become extreme, leading to cardiac arrest or damaged heart tissue. In the worst case can lead to OD, especially if laced with some serious opiate like fentanyl, which can occur in Sudbury. You can find more on cocaine here.
Cocaine Treatment
Help in Sudbury
Getting help in Sudbury for cocaine treatment means you have peace of mind with good affordable drug rehab services. Work with your referral counselor. They will guide you to an addiction treatment that is suited to your needs. Adding time will only postpone the inevitable. There is no obligation on your part; you're just getting information by calling us. You'll determine if it makes sense, and then you can decide what option to choose. It starts with you acting now. In the end, you can make a difference in someone's life. We also give assistance across Canada.