Crystal Meth Treatment Hamilton Help
Hamilton Crystal Meth Treatment Assistance
Assistance in finding the best treatment option. 
As recently as 2020, Hamiltonians have dealt with the increased abuse of this drug.* It is also known as "ice," "meth," "crank," or "crystal," to name a few. We are not a detox or rehab service but work with you to help locate affordable private crystal meth treatments. We consult with you or a family member and refer you to a suitable private facility to address meth misuse.
Responding to you will be your experience referral counsellor. They have worked with meth users and understand the issues at hand. The treatment options for Hamilton residents depend on the existing situation of misuse. By talking to us, we can determine what option is best for the person.
Referral Service and Crystal Meth Treatment Hamilton
How can your service help?
When you accept our assistance, your referral counsellor is committed to a professional standard of ethics and confidential exchange. They will share unique tools to help you and your relative in Hamilton. They also use different steps to evaluate adequate options,
Such as:
assessment of the life situation, and
substance use evaluation.
Connecting you with the right treatment option
A follow-up in all the steps leading to admission
They will also:
Answer your questions in understandable terms
Ensure your request gets a speedy and proper response from the admissions counsellor of the chosen recovery center.
We believe in helping in a human approach with the utmost compassion and no-nonsense talk. We know addiction is hard to overcome, but people succeed every year, and you can also.
The assessment is the initial interview, getting the necessary information to zero in on the best program for the individual.
We talk about which centre is a good fit. Once agreed, we put you in contact with that treatment facility.
The follow-up is done a few days after our referral to see if all is okay. If not, we further assist you in finding the right rehab centre.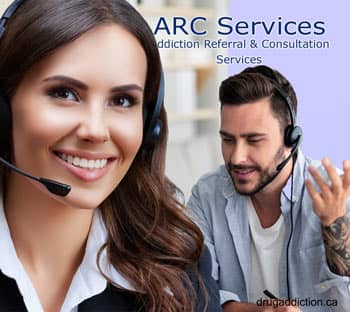 Professional Referral Counsellor
For Hamilton's Crystal Meth Problem
Dealing with a loved one's substance misuse in Hamilton can be quite a trying time. No one can sit by and watch the person suffer. There is a fundamental reason for a person's misuse of ice. The counsellor receiving your call will do the steps mentioned above to sort out the present issues. They will also help you understand the situation with the idea that the more you know about the condition, the more you can do something effective.
A referral counsellor is more than just an addiction counsellor. They have been in the field since 2001. They worked with families and users personally and individually. Though crank has its own set of challenges, recovery is possible in Hamilton.
Crystal Meth Dangers for Hamiltonians
The most successful programs are those that achieve sobriety and address the underlying issues. Ice affects not only the mental aspects but physical health. The devastation caused by this drug to Hamilton users is not limited to the following:
Short-term use.
sweating
dilation of pupils
stomach-ache
muscle tremor (shakiness)
increased heart rate and irregular heartbeat
Long-term use.
"meth mouth" (severe tooth decay and damage)
skin lesions (due to compulsive picking at 'bugs' on their skin, hallucinations making them believe something is crawling under their skin)
feel anxious or tense
loss of appetite and weight loss
develop repetitive body movements.
You can find more information on crank here.