Finding Drug Rehab in Ontario
When searching for drug rehab in Ontario, which includes the Greater Toronto Area, the program must meet individual needs. However, this is not always easy as Ontario has numerous detox centers, long-term drug rehab programs, short-term treatment, and outpatient facilities.
Drugaddiction.ca and its qualified professionals will help you or your loved one narrow the search. Our initial assessment can provide recommendations and information to help you or your loved one make an informed decision.
Tips to Find Drug Rehab in Ontario
Considering the amount of drug rehab programs in Ontario, it can be challenging to find the right one. The following are some quick tips to help narrow the search:
Choose a region away from a familiar environment: If you or your loved one live in the GTA, perhaps search for drug rehab in Kitchener/Waterloo, London, or Windsor. If you or your loved one resides in Southwestern Ontario, consider finding help in the GTA. In addition, consider Ottawa, Kingston, Sudbury, or Thunder Bay.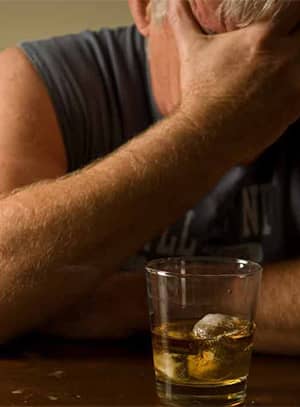 Receive an assessment whenever possible: ca can offer an initial assessment. In addition, drug rehab centers and their addiction counsellors should also provide an evaluation. An assessment aims to determine what type of detox and substance use treatment is needed.
Consider a program that provides detox and rehab: Drug detox is the first step and should be part of the drug rehab center you or your loved one are attending. Detox, part of the treatment center, makes it easier to transition into treatment.
Long-term drug rehab is the most beneficial: Lengthier residential or outpatient programs provide the best success. These programs tend to offer a more tailored approach to treatment.
Private drug rehab provides better help: There is an abundance of private substance use treatment centers in Ontario and the GTA. Generally, these programs offer more therapy methodologies, tailored services, and amenities.
Arrange aftercare support whenever possible: Whether this involves recovery meetings, sobering living homes, sober coaching, or outpatient therapy, it is critical to have a support network after completing treatment.
The Cost of Drug Rehab in Ontario
The cost of substance use treatment in Ontario varies, and it depends on some factors:
Provincially funded drug rehab and detox covered by OHIP are low-cost or no cost. However, there are drawbacks, such as long wait times, lack of beds, and fewer therapy methodologies. Options include detox, outpatient therapy, partial hospitalization, and short-term drug rehab.
Private detox programs are a set price for a specific number of days. Yet, medical detox does cost more because of the medical staff involved.
Outpatient drug rehab is the most affordable option. The cost is based on the time a client spends attending therapy.
Short-term drug rehab is a set cost for a stay of 20 to 30 days. Anything over this time, there is an added cost.
Private long-term drug rehab is the most expensive because residential programs last for three to six months.
Recovery meetings, such as 12-step meetings, are always free and require no financial commitment besides a voluntary donation from time to time.
Some private drug rehab programs accept private health plans. Yet, each facility has different policies regarding this, and so do insurance providers.
Depending on the type of substance use treatment, medical financing in Ontario could be an option.
Private drug rehabs offer payment plan options or other payment assistance.
The Pros and Cons of a Drug Rehab in Ontario
It can be challenging to find the right help in Ontario. With a population of over 14 million, it may seem there are limited resources or too many to choose from with constant barriers. However, there is excellent help and treatment available in the province. There are pros and cons, and drugaddiction.ca has listed some of the following:
Pros
There are hundreds of drug rehab options throughout Ontario. Accessing the correct care can initially be challenging, but help is available.
The private sector is vast and has some of Canada's best drug rehab options.
Because of the size of Ontario, there is an excellent opportunity to find help in an unfamiliar location.
Cons
Northwestern Ontario communities do not have access to abundant substance use treatment options, making it difficult for some individuals to find help.
The cost of private drug rehab in Ontario is a barrier for some, yet options are available.
The large concentration of drug rehab centers within the GTA can make it difficult to escape a drug-using environment.