Private Treatment Centres
If you are searching for a Kitchener addiction drug rehab and would like a private centre, we can help you. Kitchener does not have many private centres. Our referral counsellors can assist in finding one elsewhere. There are many options available. They can also answer your questions about private drug rehab centres and medical or non-medical detox.
The facility you enter is an important choice; it can make the difference between success and failure. The program method delivered makes the difference and should reflect the person's needs and convictions.
Drug Rehab Kitchener
Funded Services
If you are looking for public access treatments, below are a few you can look into.
Bridges to Health Women's Day Treatment- House of Friendship
71 Ann St, Kitchener, ON N2B 3T3
(519) 957-5001
Counselling Treatment Specialties
Addiction Counselling
22 KingStreet South, Waterloo, On, N2J 1N8
(519) 954-4900
Private Drug Rehab Choices for Kitchener
Most of the private drug rehabs servicing Kitchener do not have a waitlist. The price can vary significantly. Medicard Canada is an option for financing; another choice would be insurance coverage.
Stillwater Treatment Center
Alcohol and Drug Rehabilitation
Welland, Ontario
30-day rehab _ $12,500 / 45-day rehab _ $15,500
Another Road Addiction Recovery Centre
Bondhead, Ontario
28-day _ $13,000
Center for Health and Healing
Addiction Treatment Centres
King City, Ont.
30-day _ $14,000 or $22,000,
depending on the facility.
Freedom from Addiction
Aurora, Ontario
30-day _ $15,000 ( a supplement for detox)
Metamorphosis Centre for Change
North Wasaga Beach
30-day deluxe – $24,000  / Exec private – $32,000
U matter care 
Addiction treatment center
Toronto, Ontario
30-day _  $25,900 without detox and $29,900 with detox.
There are more centres to help you.
Drug Rehab Kitchener
Addiction Referral & Consultation
We are independent referral counsellors. This distinction gives you the advantage of having non-biased information on detoxes or rehab centres and their program in Kitchener or elsewhere. We work with and for family members and the addicted person. We help in Ontario by finding affordable drug and alcohol rehabs for families that need assistance. We also can put  them in direct contact with the facility; that is what we do.
Our many years of experience allow us to find the right treatment centre for you or your family member. Ontario has the best private rehab centres in the country, and they deliver to Kitchener residents.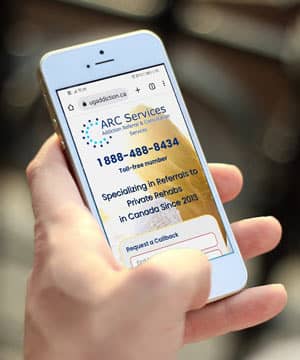 Drug Rehab Kitchener
Addiction Treatment Program Options
The centre best suited for you or your loved one may not be in Kitchener. The main point is to be informed of all your options. The correct information will permit the best option for that person. We service all of Canada and we can help you if you need assistance.