Addiction Treatment Centres Ottawa
Public Access and Private Drug Rehabs
Many addiction treatment centres in Ottawa are experiencing an inflow of people. It would be more accurate to say an overflow of requests for admission, now more than ever. Anyone suffering from drug or alcohol problems should seek immediate help. Recovery from substance abuse is possible; there is hope. To get admitted to public access drug rehabs in Ottawa, one needs to be persistent and determined. The publicly ran centres have a system in which a person needs to call in every day and ask for availability. We encourage you to call these and find out the protocol for admission.
Addiction Referral and Consultation Services
If your search for a treatment program in Ottawa is unproductive, dial our toll-free number. Speak with one of our referral counsellors, who will give you options for private drug and alcohol treatment centers. Our counsellors know of affordable centres in the province and across Canada. Our professional referral counsellors are independent of any facilities, so their opinion is unbiased. They can give you sound advice.
Ottawa's Drug Problem and Opioid Overdose Deaths
According to the Ottawa Public Health report, after alcohol, cannabis is the most commonly misused substance among youth (24%) and adults (13%). Misuse of prescription meds like pain relievers results in more injury and death than either cocaine or cannabis.
The Public Health Ontario states that the number of opioid-related deaths has seen a variation over time in the province. But since the State of Emergency on March 17, 2020, a significant increase in opioid-related deaths occurred. Prescription opioids produced about 45% of drug overdose deaths between 2009 and 2011. In 2014, more than 700 people died from opioid-related causes in the province. Overall, in 2020, there were 2,426 opioid-related deaths, a 60.0% rise from 1,517 deaths the year prior.
Addiction & Ottawa Drug Rehab Centers
Whether there is an addiction to pot, cocaine, crack, heroin, or the abuse of prescription meds, the result is the same. In Ottawa or any other city in the country, it starts with using from time to time to take the edge off and relax.
The effects of drugs numb physical pain or unwanted emotions. They make things look more manageable; they soothe. But when the drug wears off, the physical pain or unwanted feeling returns. With no solutions at hand, the person takes more of the substance. The body now builds a tolerance to a dose, so higher dosages are required and used.  Anything less causes withdrawal symptoms. The person cannot quit, no matter the consequences.
Treatment Program Option for Ottawa
Another option is finding a treatment facility with immediate admission; the private center usually has immediate admittance. Our referral counsellors can help you find a suitable and affordable drug rehabilitation center.
Our calls are entirely confidential. We will do a profile questionnaire and an assessment over the phone.
We will then be able to evaluate your needs and unique situation. After this, they will propose the best options for you and your family member. Not all private treatment centers are out of financial reach. Many treatment programs in Canada are affordable, and in most cases, centres offer payment plans. If you do not want a private centre, you can contact ConnexOntario for community services.
Ottawa Drug Rehab Facility Referrals
Admittance to a good substance abuse recovery program tailored to your needs is a sobriety solution. Our referral counsellors will give you the best chances of full recovery by working with you by finding the right center. So your search for an Ottawa drug rehab treatment center can end here.
Recovery is possible., call one of our referral counsellors. They will know how to assist you in finding the right center for your needs. Are you looking into Ottawa drug addiction treatment centers? Call us!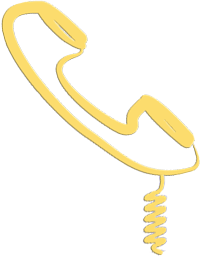 1 888-488-8434
Toll-free Number