Toronto Drug Rehab Centres – Private Option
If you are looking into Toronto drug rehab centres in the private sector, call one of our referral counsellors at 1-888-488-8434. They have many years of experience helping families. They do not represent any particular centre but rather know many different facilities and their treatment programs. There is a higher chance of achieving sobriety when the ratio of counsellors for each resident is higher. We help locate affordable drug addiction treatment centres servicing the greater Toronto area.
Drug Addiction Treatment Toronto
We recognize the difficulties there are with a loved one's substance misuse. That is why it's vital to reach out for some support. When speaking with our referral addiction counsellor, they will inform you of the services accessible for Toronto residents. Knowing the various treatment programs available is an asset.  It's just as essential to find the right rehab centre as it is to decide to get help.
Rehab Facilities Toronto – Public Access
Toronto has public access addiction services. Among these are 36 outpatient treatment programs, nine public-access beds in residential centres, two free detoxes, and one medical detox. Most rehab facilities have a wait time. Unfortunately, that is not always feasible. In a big city like Toronto, the demand is high, and the addiction services are doing their best to serve.
To get a bed in the public sector, calling the different Toronto drug addiction treatment programs and asking questions is a good place to start. "What can I do to make admission faster?" is one of the questions to ask. Sometimes a doctor's referral can speed up the process.
Drug Rehab Toronto & Private Addiction Treatment Toronto
When looking for a good private treatment centre, there are a few things to consider. Rehab centres in Toronto and across Ontario have different philosophies and methods for treating addiction. There are 12-step based, Faith-Based, and many more ways, and not all programs suit everybody.
There is also a difference in types of environments and length of programs.  There are short-term and long-term residential treatments, outpatient rehabs, and addiction counsellors, to name a few. Some facilities are a small family-like setting with fewer people, and others have many residents.
Toronto Drug Rehab Centres Solution
Your loved one may have attempted a treatment program in the past and relapsed. Possibly, it was not the right program for the person, or they weren't truly ready. However, there are many successful private rehab facilities in Toronto and throughout Canada.
The plus point of these rehabs is that there are more addiction counsellors for residents. Most have a nice environment which helps free up attention and concentrate on oneself. The program schedule caters to the person's situation and needs.
Drug Rehab Toronto – Private Option
Find out your options and which treatment centre is best suited to you. Don't wait; you can do something now. Let us help; our referral counsellors are standing by to take your call. We can find the right rehab centres in Toronto or nearby to serve you.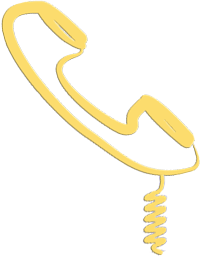 1 888-488-8434
Toll-free Number