Drug & Alcohol Rehab
Private Option
Toronto drug rehab centers exist in large numbers. There are more than 120 different addiction treatment services available to Toronto residents. One can find several detoxes, residential treatments and outpatient counselling. Unfortunately, many of these services have a long wait time. However, there are good affordable drug and alcohol rehab centres ready to serve you in the GTA or elsewhere in Ontario. Our qualified drug and alcohol treatment specialists can help you find the right program.
The Right Drug & Alcohol Rehab Toronto
The trouble encountered with a loved one's substance misuse can be overwhelming, whether in Toronto or elsewhere. We understand how family dynamics are affected. Life is turned upside down. Sleepless nights and worried days are the norm. That is why it's vital to seek help and support.
Finding the right addiction rehab in Toronto or close by is also important. A drug or alcohol treatment center should consider a person's lifestyle and philosophy. Getting sober is easiest when things make sense.
Toronto Residential rehab, Detox, or Coaching
Inpatient rehab in Toronto or elsewhere may not be the right service for some. A person may feel their control slipping and want to do something about it. They haven't lost total control but are uneasy about where it's headed. Most people recognize these individuals as social drinkers or recreational users. But in some cases, there is a bit more to it than meets the eye.
In any case, they feel they are losing control and want to do something about it. They want to get some control back or want to quit altogether successfully. For this individual, we offer online coaching sessions. It is a live service via computer and received in the comfort of your home in Toronto.
As attested, our structured sessions increase understanding, strengthen control, and give a new perspective on life. This service does not replace a physician's advice or a standard residential drug rehabilitation program.
Drug Rehab Toronto & Refusal
Is it the Right Time for Intervention
When you suspect an addiction, the first step is to talk about it with the person. From their response, you know if they recognize a problem exists or not. If a person sees a problem, they will be open to you and discuss it. The individual will deal with it, find help, or seek addiction counselling. They know they must act before losing everything that matters to them. That is as far as you would go.
However, someone who refuses to acknowledge the problem will require more work. When talking to a person about it and they deny the situation, you might start considering professional services in Toronto.
When addiction has altered the person's personality, and they can't see it, it's most likely time for a professional interventionist. If you are uncertain about it, call us. One of our specialties is bringing understanding and help to families.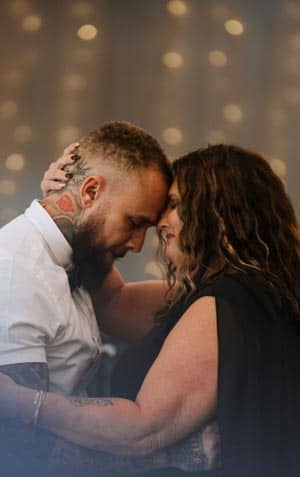 Toronto Drug Rehab Centres & Failure in Sobriety
Your loved one may have previously attempted a treatment program in Toronto and relapsed. Possibly, it was the wrong program for the person, or they weren't truly ready or found sobriety difficult.
There are a few things to consider when looking for a good treatment centre. Rehabs in Toronto and across Ontario have different philosophies and methods. And this is true for any substance abuse facility around the world. However, there are many successful private rehab facilities in Toronto and throughout Canada.
The plus point of these rehabs is that there are more addiction counsellors for residents. Most have a nice environment which helps to free up attention and concentrate on oneself. The program schedule caters to the person's situation and needs.
Drug & Alcohol Rehab Toronto – Calling for Help
When you call, our referral counsellor will ask questions to assess the level of addiction and life situation. With this information, they can suggest the services best suited to the person you want to help. They can also keep in contact with you until you find the right centre. That is, if the chosen centre doesn't work out, another one can be suggested and contacted. As stated above, it's just as essential to find the right rehab centre as it is to decide to get help.
Toronto – Private or Public Access Options
You may want a public access recovery service; that is your choice to make. You will find a complete directory by consulting ConnexOntario's website. Sometimes people can fast-track admission with a physician's or an addiction counsellor's referral. Subsidized centres are a good choice when a person can hold off for a few weeks without putting their life and other people's life in danger.
But before you do so, give us a call. You have nothing to lose except a few minutes of your time. There are a lot of misconceptions about private treatment centres and their pricing. Of course, it depends on the point of view a person may have. But some programs are less than a small compact car with terrific staff who care. When saving a life, it is a small price to pay.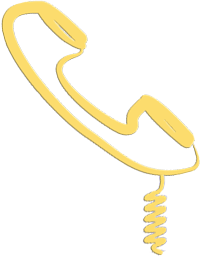 You can call this number,
1 888-488-8434
or request a callback
If you want a public-access bed, go to ConnexOntario.ca for a complete directory of recovery programs near you. To get support about someone else's drinking, visit Al-Anon Ontario to find a meeting close to you.
Sources: toronto central healthline