What Should I Do?
One thing is sure, anyone completing an addiction treatment program will, without a doubt, come into contact with a life problem. I need money but don't have a job, my friends want to go to the bar, but I can't drink, etc. A problem is always one thing that counters another. A good life skill would teach how to address that situation and others.
There is uncertainty about what to do when you discover that your daughter or son is addicted to drugs. Watching someone struggle with an addiction is difficult, and not knowing what to do is even harder. Amidst the current opioid epidemic throughout North America, many parents only see horror stories about overdosing. Worry and sleepless nights become a norm, so what should you do?
What do I do if my Son is Addicted to Drugs?
The initial reaction is, of course, extreme worry and concern. But the question asked; what do I do when my son is addicted to drugs? In fact, there are many things that parents can do to help a child addicted to drugs. The first step is open and honest communication. When a person starts to experiment with drugs, there is a reason, and of course, every family dynamic is different. But communication is the real starting point.
Unfortunately, what is part and parcel of using drugs is lots of guilt and shame and hiding it from your parents. As parents, we are certain you don't like what they are doing and what is happening. But it is important to help them understand that they are loved, and that support exists to help them. Most people may become defensive and communicate; there is no problem, or they only tried it once, or they use only occasionally. If this is the case, understand that most people do not know what drugs and alcohol are and how it impacts the mind and body. And more importantly, the common reasons why people start to use drugs.
Getting Help: my Son or Daughter is Addicted to Drugs
There are many experts within the field of drug and alcohol treatment, and of course, up-to-date information is always available on the Internet. However, if the substance abuse has come to a point where the family feels immediate help is needed, and their daughter or son is addicted to drugs, it is important to contact referral agencies. The referral process will help families find the best possible treatment options and explore all the solutions that can best help the person. Every type of substance abuse is fundamentally different, with unique problems and underlying issues. With that in mind, it is essential to get the proper kind of help.
Public-Access Treatment or Private Drug Rehabs
Within the private substance abuse treatment centers, families will find no waiting lists or complicated admission. And many programs can be tailored to meet specific needs. Private drug treatment programs in Canada often provide more in-depth treatment options, whether long-term or short-term. Referral agencies can help families walk through this process and explore the various options. More importantly, they get the help that their loved one needs. Watching your son or daughter addicted to drugs is difficult, but not knowing what to do is even harder. Start the process of finding help, the solutions are there, and caring individuals are available to point you in the right direction.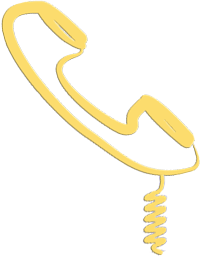 1 888-488-8434
Toll-free Number