Referral & Consultation
Counsellor & Author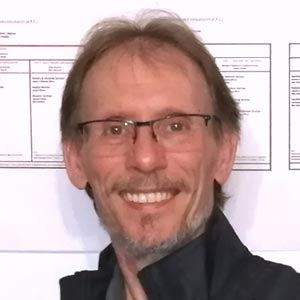 Substance Use & Addiction Recovery Professional
Marc Bernard has been professionally active in the field of substance abuse since 1998. He held different positions in administration as a director and as a technical staff in a private drug rehab until 2012. Among those 14 years, he also held a Case Manager position for eight years and successfully managed a thousand cases. Substance abuse is not an unfamiliar subject to him, having struggled with addiction as a teenager and a young adult. He was able to overcome his addiction and live a drug-free life. Since that time, he has been helping others, and it is his life's passion.
Creation of ARC Services
Working in the field, he found that addiction treatment services were greatly lacking in our society. Recognizing this, Marc and his partner established Addiction Referral & Consultation Service to alleviate somewhat the existing scene in the rehabilitation field.
Families and relatives lack straightforward and easily understood information on addiction, including existing treatment approaches. And since 2013, ARC Services has been doing just that. We inform the addicted or a relative of the options available, and we also help them deal with the situation. Then, contact is made by the center best suited to the family or the addicted person.
Addiction Referral & Consultation Services has since helped many hundreds find hope and sobriety and will continue to do so.