Associate -Interventionist
Case Manager & Drug Interventionist
Janice Demers works in the field of substance abuse as a Case Manager and Interventionist for over eight years. She also runs her own facility in Salmon Arm, BC. Her philosophy is "helping individuals develop a deep love and respect for themselves and others by communicating and sharing ideas." As a case manager, she knows that no two individuals are the same, so her programs cater to the individual's needs.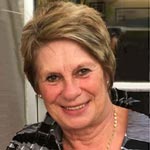 She recognized a major problematic area; relatives in the grips of addiction refusing treatment. Most family members are not knowledgeable or equipped to deal with such issues. Janice Demers decides to get certified in 5 different fields, including Intervention.
There is a way around their refusal when one is certified and grasps communication and empathy who possess a high understanding of addiction. It takes patience and determination to get a substance abuser to shift their perspective. Hundreds of successful interventions done and closed prove her ability in the field. It does not mean that all interventions are successful. A person may be simply too embedded in their own chemical stubbornness. With time and a proper plan-B, they too usually come around and accept the help offered.