Referral & Consultation
Counsellor & Author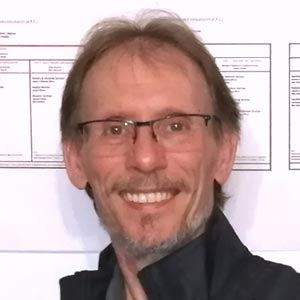 Marc Bernard
Substance Use & Addiction Recovery Professional
Marc Bernard has been professionally active in the field of substance abuse since 1998. He held administrative positions as a director of services and counselor's aide in a private drug rehab until 2012.
During those 14 years, he had the opportunity to train in the United States at an international training center. He has done courses such as withdrawal management, detoxification, and life skills. After an intensive schedule, he was certified as a case manager. He successfully managed nearly a thousand cases during that time.
Substance abuse is not unfamiliar to him, having struggled with addiction as a teenager and a young adult. He was able to overcome his addiction and live a drug-free life. His own personal experience, coupled with having worked with substance abusers in a private treatment facility for 14 years, gives him insight into substance use disorder.
He knows the compulsive nature of this issue and the damage it generates all around. He has been helping others meet their recovery goals, making it his life mission.
Creation of ARC Services
While working at the center, he found a missing link in our society. That is the connection between the families seeking help and the resources available. Recognizing this, Marc and his partner established Addiction Referral & Consultation Service (ARC Services) to aid and connect families to good inexpensive treatment centers. Or, as needed, guidance to funded Canadian treatment facilities. Unfortunately, we cannot change the wait time in public access treatment centers. So we recommend affordable private rehab centers for immediate help. Since the creation of ARC Services in 2013, he has answered calls from people looking for treatment centers across Canada. He's also helped families looking for assistance in getting others to seek help. Marc knows that rehab can be a frightening new start for many and a challenging experience for families and friends alike. Since its beginning, ARC Services has been doing the following.
Assess the situation and severity of abuse.
Inform the addicted person or the relative of the best options
Once the information is at hand,
we propose immediate handling and options for treatment.
Then, contact is made by the center best suited to the struggling person.
Addiction Referral & Consultation Services has since helped many find hope and sobriety and will continue to do so for years to come.