Hands-on Experience
With Substance Use Disorder
Having suffered and lived with substance misuse as a teenager and into adulthood, I know firsthand the trials and difficulties people with substance use disorder face. I was fortunate to have read many articles on human behaviour, drugs, alcohol, and medications. Also, I was lucky to have received patient help from knowledgeable colleagues and friends. I was always very interested in why people do what they do: specifically counter-survival harmful activities, which was one of my main concerns in my behaviour. But that is the nature of the beast.
My Start Working in Rehabilitation
In 1998, a group approached me. They were opening a new private treatment center in Montreal. I was even more interested and intrigued when they explained the methodology involved.
After working at the center for three years, supporting and supervising clients in their progress, I was offered training in Oklahoma. I would become a case manager for the facility. I received training in withdrawal management, detoxification, life skills, and case management. After an intensive schedule, I graduated and was certified as a case manager. I then returned to Canada and started my new function.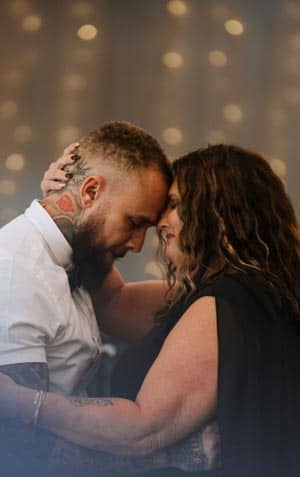 Knowing, Caring Enough, and Understanding
Within the first year, we went from 10 clients to more than 40, and the center continued to expand each year. The one thing above all I learned from my training was that one has to care and honestly want to help another person. This can only be done with an understanding of substance misuse, people and what makes them do what they do. Having increased my knowledge of the subject, I found that when I would question someone struggling with the program, they were always very willing to talk to me.
I found out very early that the best help one can give is the ability to listen. Anyone suffering from addiction really wants to tell their side of the story. The fact that people with substance use disorder do not openly speak up is often based on the stigma surrounding the subject. It only tends to make the person shut down.
A Case I Remember
I recall one 18-year-old client from British Columbia brought to us after her second heroin overdose. For the first weeks, she was very introverted, attempting to hide and not wanting to bring attention to herself. It took a good amount of patience and time for me to become a safe person for her. She was a beautiful young woman hiding behind heavy black mascara, green and purple hair, and Goth clothing.
I finally discovered the reason behind her hiding and apathetic view towards life – in her view, "the planet was dying, and society did not care, so why should she." Her sharing her view was a major break in her case. Now, we could work on a program to increase her belief in humankind again and in herself. This person is now in her forties, still drug-free, and the proud mother of a successful teenage daughter.
Caring and Honest Help
Being a case manager is more than just words in study books and published papers. A case manager must understand people, addiction and, above all, care. One can achieve this by rubbing elbows with people from all walks of life. I am not saying that one must have experience substance use disorder to help one suffering from it. I mean, honest help and caring for others are key factors in any detox or rehabilitation process. Over the years, it has been my privilege and honour to help many struggling with addiction. My philosophy is that something can be done about it, no matter the substance or severity.