Private Addiction Treatments
To receive help for affordable drug rehab today servicing Burnaby, please call our toll-free number. You can talk to an experienced referral counselor. They are well aware of the troubles brought about by someone's addiction and can help you with the person. Looking for a Burnaby rehab center may not be the right action to take for that person you want to help.
It's one thing to realize that a close relative is struggling with drugs or alcohol and another to get help. Searching for a Burnaby drug addiction treatment or a center close by can become somewhat tricky.
Best Suited Program
There are hundreds and even thousands of different substance abuse treatment programs available on the internet. Knowing which is best suited to your loved one's particular situation and needs is what our referral counselor does. We are familiar with what addiction services are available close to Burnaby or across the country. Not all addiction programs are the same. Some have their specialties.
When a loved one is discovered to have a 
problem with illicit drugs
or overindulging in alcohol, he or she will require the appropriate rehab program. In Burnaby as anywhere else, an addict with a high level of opiate abuse (Heroin, morphine, Fentanyl, and the like) will require proper withdrawal management to minimize pain. A long time alcoholic will most likely need constant supervision from a qualified health provider while detoxing; this is called a
medical detox
.
Dealing with the Issues
When it comes to drug rehabilitation, it's essential to have a facility that will deal with the issues related to the dependency. All drug addicts and alcoholics will have some underlying personal problems containing some form of pain or discomfort. This can be emotional or physical but real, painful, uncomfortable, and unwanted. The proper substance abuse recovery program will be able to address all these aspects of addiction. Ensuring a better chance at sobriety. This is what a good affordable private rehab center in Canada can provide.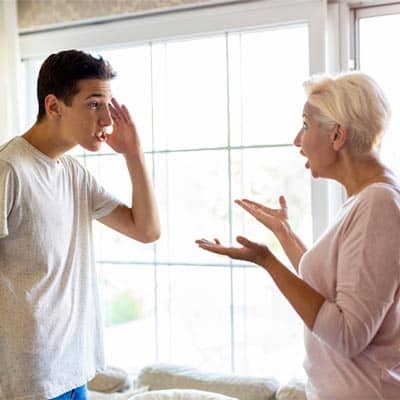 Burnaby Rehab Centers - Public or Private
Whether you're in Burnaby or some other city, your options for substance abuse programs are twofold. It's a choice between private and local centers. One will support government policy and often a one-sided standard addiction recovery approach throughout all facilities. This may not be suited to your particular addiction issues.
The private drug rehab will work in the direction of tailored programs, one that is best suited to the addicted person's needs.
You will find a high ratio of addiction counselors per resident and proper levels of nutrition to build the body up. It can include group and one-on-one addiction counseling also short term or long-term residential treatment centers, and a whole range of holistic programs. These can be close to Burnaby or in another province, but we service all Canada.
But, nonetheless, our referral counsellors are there to help you with this problem, you just need to call.
Burnaby Rehab & Referral Counselor
Contacting a professional referral counselor will give you the guidance and assistance to get your relative in the right treatment program. We service BC and the rest of the country. The best thing you can do is to contact us for help. Stop your search for a Burnaby drug addiction treatment and call. Don't wait until things are entirely out of hand. Instead act in the best way you can, by directly calling our counselors who are standing by to work with you.