Cocaine Recovery Vancouver
The right cocaine treatment for Vancouver
We're here to help you find the right cocaine recovery program for Vancouver. We do not offer detox or rehab treatment. However, we offer our referral service to help you find a good affordable treatment center. When you call, your responding referral counselor will do a general assessment of the existing situation. This includes a substance use evaluation. Knowing what the present scene is, your counselor can now guide you.
Vancouver does offer its residents help with this drug; some facilities are public access others are private. Each will have its treatment approach. But knowing which is best suited to you or your loved one is what your counselor will do for you.
ARC Services Referral and Experience
Help for Cocaine Recovery in Vancouver
The counselors at Addiction Referral and Consultation Services will personally work with you. They have worked in substance abuse for more than 20 years. They know many private cocaine treatment centers. Vancouver residents are not stuck in searching hundreds of website results. Your responding counselor will propose the right facility within or servicing Vancouver.
Each of our referral counselors has overcome their substance abuse issues. It gives them a unique perspective and insight into helping others in Vancouver. They have the right qualifications to address a variety of addiction issues. They are also well-trained in human behavior and psychosocial subjects. In the conversation with your referral agent, you will gain the understanding needed to make the right decision.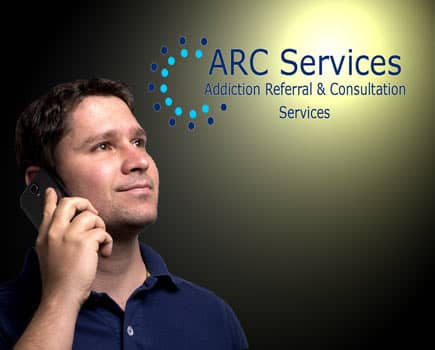 Choosing a Private Cocaine Treatment Program
Vs. Public Access in Vancouver
Vancouver's public access rehabs help people, and results are obtainable. If you are very motivated and persistent, this may be an option. 
Here is what to expect in public rehab centers.
Shared accommodations.
Waitlist can be lengthy. Sometimes as long as a few months.
Admission interviews and protocols done by the addicted person, not a relative.
Most public centers will use one approach to treatment.
Cost covered by BC Medical Service Plan (MSP)
What one can expect from the private sector include,
More one-on-one help.
A balanced nutritional meal.
Clients cover the cost, and private insurance or pay plans can also be available.
Private rooms available and much more.
Cocaine Recovery in Vancouver
Successful Programs
We offer our help in BC. Your referral counselor has the tools, know-how, and care to get your loved one referred to the right program in Vancouver or elsewhere.
What is success in recovery?
The right drug rehab is only as good as the methodology used.
The counselor's implications.
Client participation and honesty.
As with anything one does, if you want something bad enough, it can be yours if you work it. However, it requires the person to have a reason to want a drug-free lifestyle and effective personnel to see the person through.
Our Referral Service
What People Say
"I cannot encourage anyone enough who reads this to give Marc a call with any questions or concerns for themselves or a family member needing intervention.  Marc was a big piece of the puzzle for our family, receiving the much-needed guidance and help that is now in place for our son. God bless you, Marc! – Kathleen"
– – – – – – – – – – – – – – – – – – –
"Thank you so much! The information and encouragement you have provided are of huge benefit to me. – Susan"
You can read more here.
Helping Someone in Vancouver
In short, we can help. We have been doing this since 2013 after an extensive hands-on experience in rehabilitation since 2000. And our service extends across Canada.
Cocaine abuse is a serious issue, and so many lives are destroyed each year.Why not salvage and make a positive change in someone's life today? Give us a call.